Today Fina decided to hang out in the shade on the back porch and watch for Elizabeth.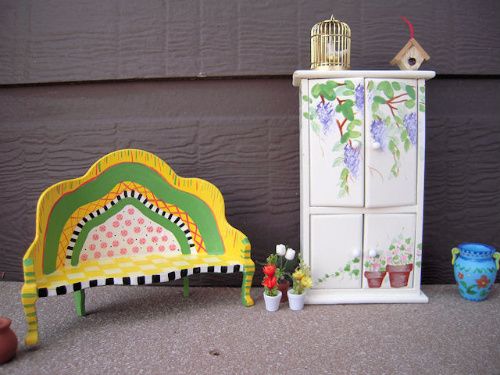 And soon she came along.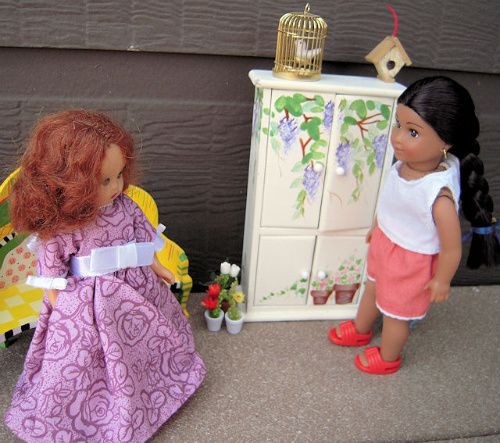 Fina had exciting news: next week she is going camping! She had to explain all about that to Elizabeth, who had never done such a thing. Then the girls got a wonderful idea! Maybe Elizabeth could come camping, too! They started to plot how to make that happen.