Doll Dance is a place for sharing the various dolls that live here. They are all sizes, shapes and ages and all are loved.
Friday, December 17, 2010
snow princess, originally uploaded by all4dolls.
It is snowing very lightly and Ailís is delighted. Today she is a snow princess.
Posted by

Kiki's Korner
at 11:42 AM
No comments:


Friday, December 10, 2010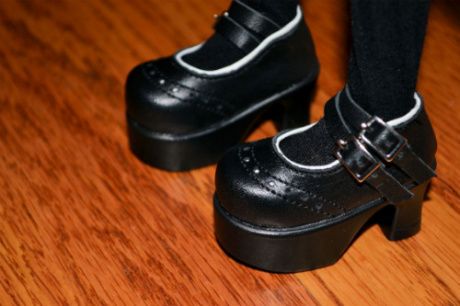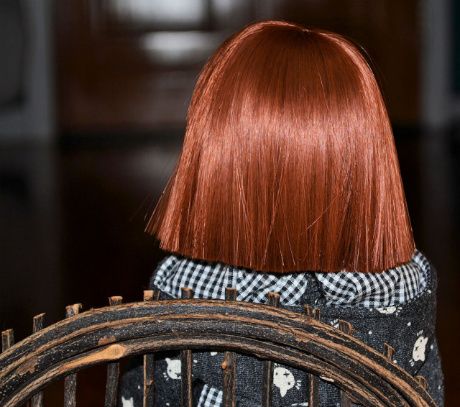 Ailís:
Huh???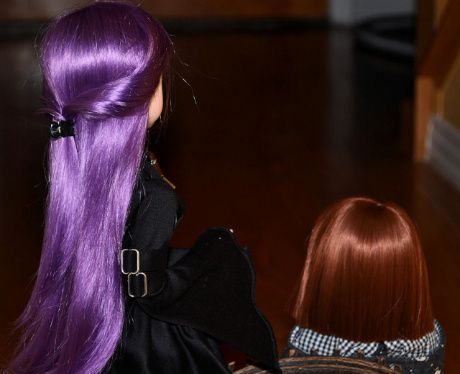 Ailís:
Kimi? Is that you?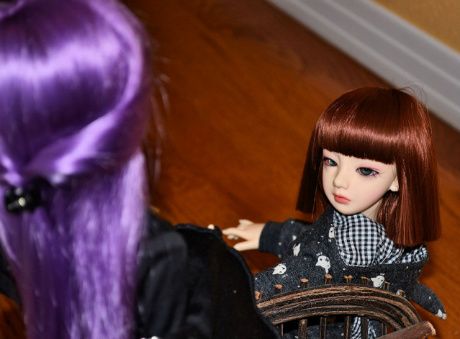 Kimi:
Oh, hey Ailís. Wow... nice dress!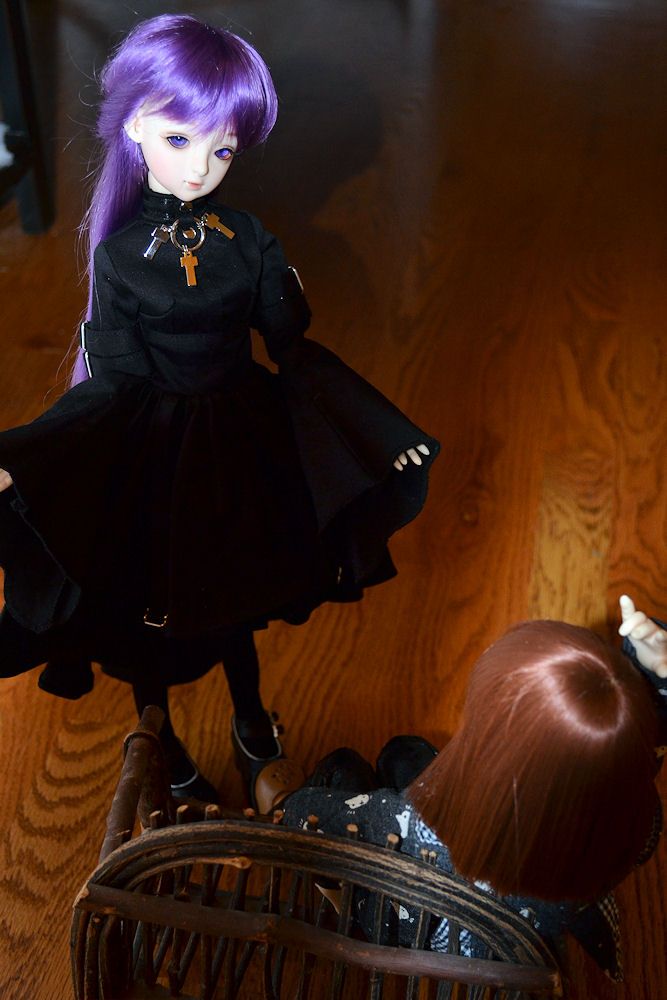 Ailís:
Thanks. But, double wow... your hair looks amazing!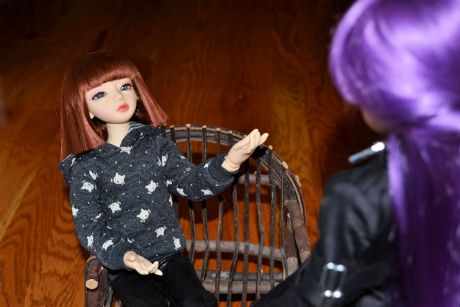 Kimi:
Oh, yeah, it was time for a change.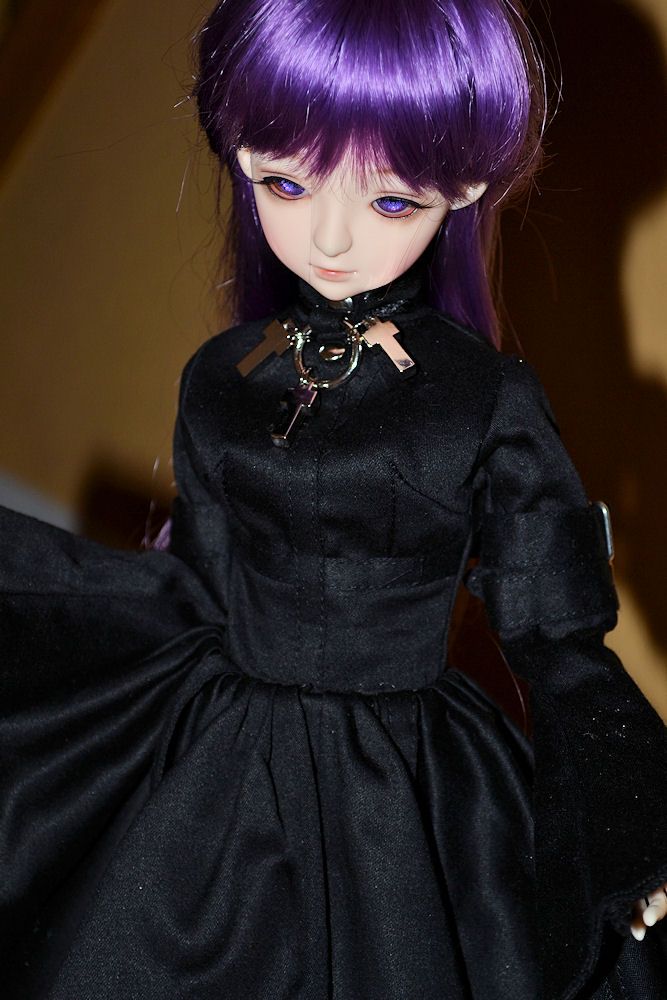 Ailís:
This change wouldn't happen to have anything to do with a certain student teacher named Mr Lee, would it?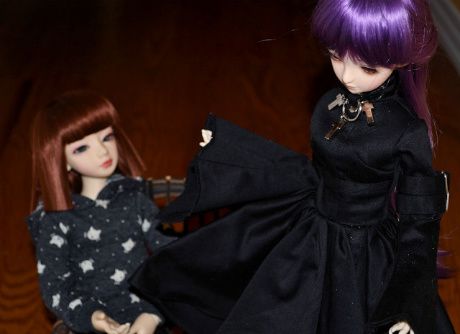 Kimi:
Hmmmm... maybe. And you didn't just destroy your piggy bank to buy that new dress for the same certain Mr Lee, did you?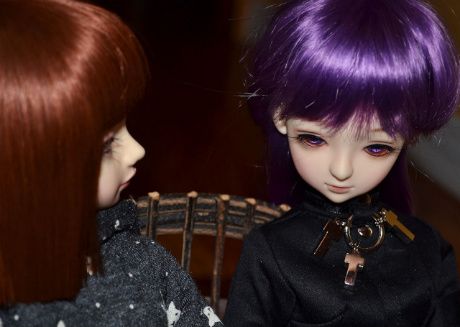 Ailís:
OMG! I feel so silly.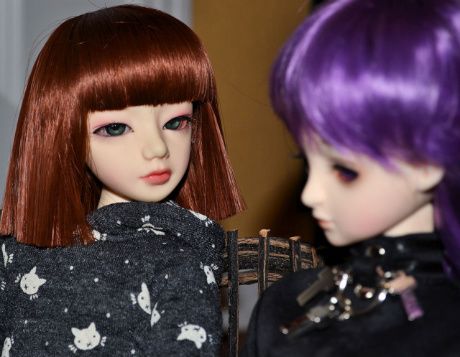 Kimi:
Don't feel silly. You look fabulous in that dress.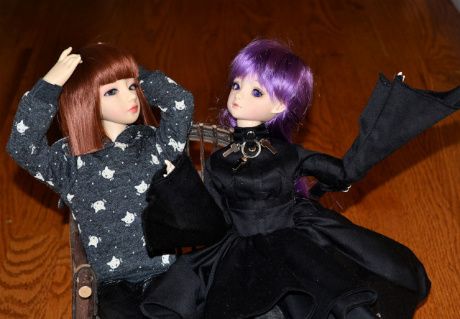 Ailís:
We BOTH look FABULOUS!
Kimi:
Yeah! Let's go celebrate our new looks with some ice cream!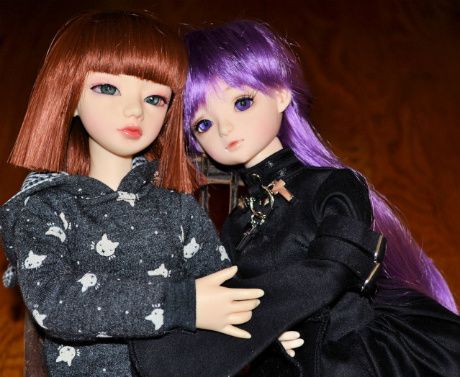 Ailís:
Thanks, Kimi. You're the best!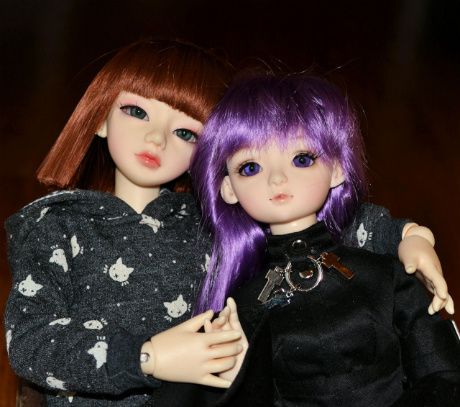 Kimi:
Back at cha, Bestie!
Posted by

Kiki's Korner
at 10:56 PM
No comments:


Wednesday, December 1, 2010
This week it was back to school after Thanksgiving break and Ailís was just thinking...
Kimi:
Penny for your thoughts. Better make that 100 pennies!
Ailís:
It's just not fair. Why are all the boys our age so stupid and immature when the older ones are so... cool! Like the new student teacher. I can't keep my eyes off of him.
Kimi:
I know. He is super hot, but Ailís, he is way older than you. The boys our age are still kids, ya know? Come to think of it, so are we!
Ailís:
I know. It's just so annoying, though. Boys are so dumb. They try to get our attention by throwing things at us or calling us names. I wish they'd grow up!
Fina appeared from inside the treehouse. Apparently she had been listening to the whole conversation.
Fina:
Why do you guys even care about those boys. Just ignore them or throw something back at them.
Kimi:
Fina! Where did you come from? Anyway, it's not that simple. You'll understand when you are older.
Posted by

Kiki's Korner
at 1:17 PM
No comments: