It's nice and hot out so we decided to go swimming. Fina got in by going down the slide first! Wheeeee!
Elizabeth was not so sure about getting wet.
So Fina helped her into the pool.
She's in, though she does still have her shoes on!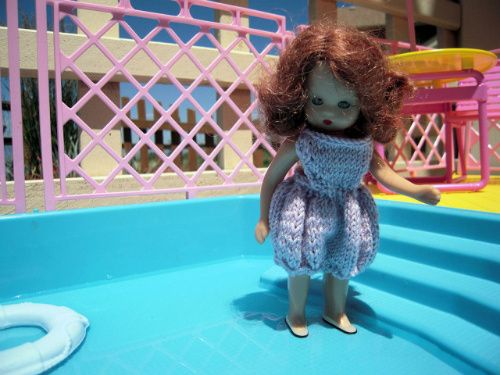 Drying off in the sun feels good. Where's lunch?